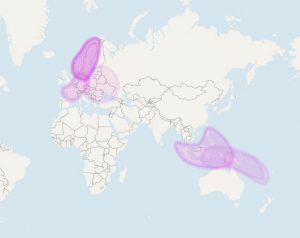 My name is Art Rusche. I have a older and young sister, Joyce and Peggy. 
My parents, Johan and Conny Rusche,  were both Dutch Nationalists born in The Dutch East Indies, now known as Indonesia.
My DNA tests show I'm 75% Northern Europe/Scandinavian and 25% Indonesian heritage.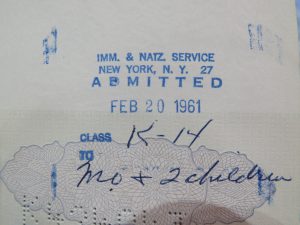 I was born in 's-Gravenhage also known as Den Haag or The Hague. I lived there until I was 5 years old when our family immigrated to the United States of America. The Rusche family was sponsored by The First Baptist Church of Olympia, through the World Council of Churches. On February 20, 1961, we arrived by a Holland-America ship, The Ryndam to New York City and were admitted on a K-14 class VISA, "Netherlands National Refugee from Indonesia".
My dad Johan, starts, "Johan's Radio Repair" inside Modern TV in Olympia. Johan was one of the first technicians to learn transistor technology and was the place to go for transistor radio repair.
In 1966 we became citizens of the United States of America.  Johan, Conny and Joyce were naturalized and Art and Peggy were "Derivatives of Naturalization". We were then able to sponsor my mom's mother, Anna Minke Herrebrugh to America!
Peggy and I attended Garfield Elementary, Jefferson Junior High and Olympia High School.
I was a newspaper boy for The Daily Olympian from 1968-1974, where I received several awards and the Gannett Publishing Company scholarship.
Washington State University, Pullman Washington September 1974 – May 1979
– Bachelor of Science in Electrical Engineering
FORTRAN Programming / 8080 8-bit microprocessor programming
2 years in Rogers Hall / 3 years at P-49 Columbia Village
Rogers Orton dining hall sculley worker
Quarter Pounder Research Committee at The Coug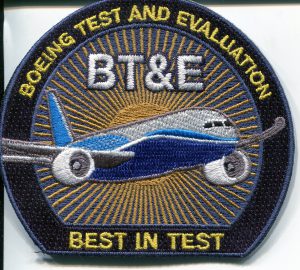 The Boeing Company – Seattle, Washington
July 1979 – Retired June 2016 (37 years) 
Principle Lead Engineer
Boeing Test & Evaluation – Puget Sound Structural Test Labs
Test Instrumentation, Data and Control Systems. Remote Test Monitoring.

757 Aft Body Major Fatigue Test Instrumentation lead

 Operated TCS-3, a DEC PDP-8i based Test Control System
Octal boot with paper tape reader.

Bird Gun Windshield Strike Tests in Tulalip

Operated a 16 track data tape recorder
Operated chicken speed trap

Many Nose and Main Landing Gear tests


Structural Test Instrumentation Test Lead for 25 years
727, 737, 747, 757, 767, 777, 787, ISS, B1-B, B2, P-8A, 737MAX



Instrumentation Expert –

Work Placement Assessment group


Lead the Structural Test Technical Working Group for the Boeing Enterprise


Developed the labs first Digital Data Acquisition System (DDAS)
Read digital data from Digital Dial Indicator Gauges using Lotus 123 Measurements.
Processed and calculated the data to graphically display "real-time" bending and torsion measurements.



Webmaster for dozens of Boeing Intranet sites through the years

Developed one of the first web sites on the Boeing Intranet.
Webmaster for the Structures Labs at inception to my retirement.

 

Deputy Director West Corridor Community Relations
Engineering Division Campaign Director – Boeing Employees Good Neighbor Fund
"Can-Do!" The Boeing Food & Essentials mascot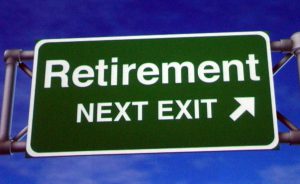 Retirement after 37 year of service at The Boeing Company!
Still Sleepless In Seattle!!
San Juans Boating, I Heart Radio Fest Las Vegas, Food Lifeline, MLS Cup 2016, Whistler
Whistler, Winter Special Olympics, Food Lifeline, Coachella 2017, Camping, Boating, VanCity, Bumbershoot, Amsterdam, The Hague, Rome, Arnhem, Lab Rat Lunches, MLS Cup in Toronto, Hundreds of bands seen!!
Whistler, Victoria, USA Special Olympics in Seattle, San Juans boating, Seattle Reign FC, WNBA Finals in Seattle, Point Brown Ocean Shores
Snow, New Deck, Winter Special Olympics in Seattle, Coachella 2019, Seafair, Point Brown, Mt Rainier National Park hiking and camping, Olympia High School Class of 74 Reunion, MLS Cup Rally
Leavenworth, Winter Special Olympics, Silver Firs Skiing, Point Brown, Lake Washington boat cruises, Mt Rainier at Sunrise Camp, Food Lifeline