Back to ArtRusche.com

Seattle Brain Cancer Walk 2011
Team Lisa Tan Myers
in remembrance of
Lisa Tan Myers
November 20, 1959 - May 8, 2010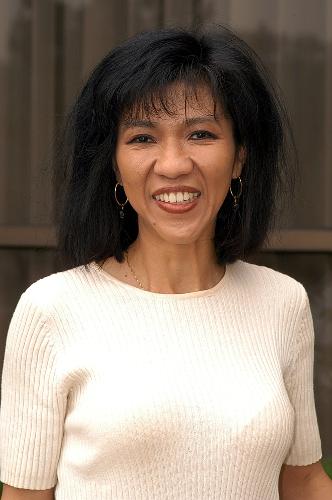 Welcome
friends to the LISA TAN MYERS page for the 2011 Seattle Brain Cancer Walk benefiting brain cancer research in the Pacific Northwest in remembrance of our friend and colleague Lisa Tan Myers who passed from this disease in 2010.
Lisa left behind a life story of inspiration and we want to continue her inspiration by helping find a cure for this disease.

The walk was held on Saturday, September 24, 2011 and started at 8:00 am at the Seattle Center Founders Court.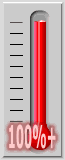 Team member walkers Art Rusche,
Greg Mosen and game day ace walker
Tim Lowery joined to raise $1,936.00.
With the anonymous gift match and
The Boeing Company's $100 match for walkers:

Team LISA TAN MYERS
raised a total of $4172!!
Thanks everyone for donating in Lisa's honor!
Lisa Tan Myers (San Mei Tan), passed away peacefully at home on Saturday May 8th 2010, after a courageous two year battle with cancer. Lisa was born on November 20, 1959 in Jakarta Indonesia. She spent her early years in Jakarta with her parents and many siblings. Her father was a businessman, with a local button factory and thread factory. Her mother had a dress factory in their home. Lisa and her siblings spent long hours after school and on weekends helping mom in the dress business. After junior high Lisa attended dress design school, graduating in November 1975. Not satisfied in dress design she decided to go back to high school. She paid her own school tuition by making school uniforms for her classmates.
In 1979 she gave birth to her son Hendra. Jakarta was soon left behind for a life in Australia. After a couple years worth of adventure she returned to Jakarta.
In June of 1984 Lisa took her young son Hendra to the United States of America. She lived in San Angelo Texas where she met and married Rick Myers. While in Texas she started a successful interior design business. In October of 1989 Lisa became a U.S. citizen. Soon the family moved to Pittsburgh Pennsylvania. There she continued her interior design business. Lisa's work ethic soon had her working in the Real Estate business and Fashion Modeling, in addition to her interior design business. She also had a talent for, and enjoyed creating fine artwork in the form of oil painting. Lisa and Rick divorced while in Pittsburgh.
Lisa aggressively continued with her education, receiving associate degrees in Mathematics, Science and Physics in 2002. She received a Bachelor of Science in Electrical Engineering degree from the University of Pittsburgh in 2005. Lisa was offered a full scholarship to attend University of Pittsburgh Medical School, deciding instead to pursue her engineering career. Wanting to be closer to her son, who was now working in Oregon, Lisa accepted a job offer from The Boeing Company. She was very proud to be part of the Structural Test team, especially working on the 787 composite wing.
Lisa thoroughly enjoyed her new life in Renton. She met many friends, including her companion Ron Billings. Together Lisa and Ron enjoyed golfing, dancing, traveling and gatherings with friends and family.
Lisa leaves behind her son Hendra Tan, brothers and sisters Shan Qin Tan, Qiu Jun Tan, Pit Jun Tan, Kwi Joen Tan, Merry Tan, Nyuk Joen Tan, Elan Tan Smith, Siauw Tjin Tan, Michael Tan, Siauw Lin Tan, numerous nieces and nephews, her companion Ron Billings and many close friends.
Lisa lived a life rich in adventure, accomplishment and courage. Her life story is an inspiration to those who knew her. Lisa's Dignity Forever web page
---
Anonymous Gift Match
A current donor to The Ben & Catherine Ivy Center for Advanced Brain Tumor Treatment at Swedish has made an anonymous matching gift to the Walk. The $465,000 we have raised has been matched to $930,000! We are still hoping to raise another $35,000 so that we can capture the full match and make 2011 a $1,000,000 year for the Brain Cancer Walk! *As of 10/19/2011

The Challenge Gift will match all gifts made in support of the Seattle Brain Cancer Walk through December 31, 2011. Donate HERE.
The morning of the Seattle Brain Cancer walk was a gorgeous one!
The sun worked hard to burn through the fog that left the morning crisp,
especially with the top down. With a cappuccino in hand, I had got to the
Seattle Center before 8 am in record time! I found a great parking spot on
the street a block away and scooted to a quick stop.

As I stopped and looked behind me, a cop car pulled up right behind me.
"Oh crap!", I thought! He got out of his car and walked to the parking meter!
He was a Puyallup PD officer, also a team captain in The Walk!

The 4th year of the Walk and the 2nd year for Team Lisa Tan Myers had a great turnout!

Last year, the walk went around the whole Seattle Center but this year it was confined to the Center Fountain. It made for a very confined walk but the organizers had plenty of booths and provisions along the way.

There were bands, cheer squads, dancers, mimes and all types of entertainment along the way!

We hung a Lisa tribute in the Tent of Honor and enjoyed the 15,000 Cranes display!

Greg, Tim and I signed in at the booth, got our walk T-shirts and team sign!

I must of felt too tall that I needed to
squat down to get Tim in the picture!

Our team completed the laps around the fountain and
then we thanked Lisa for the wonderful morning! :)












In remembrance of
Lisa Tan Myers